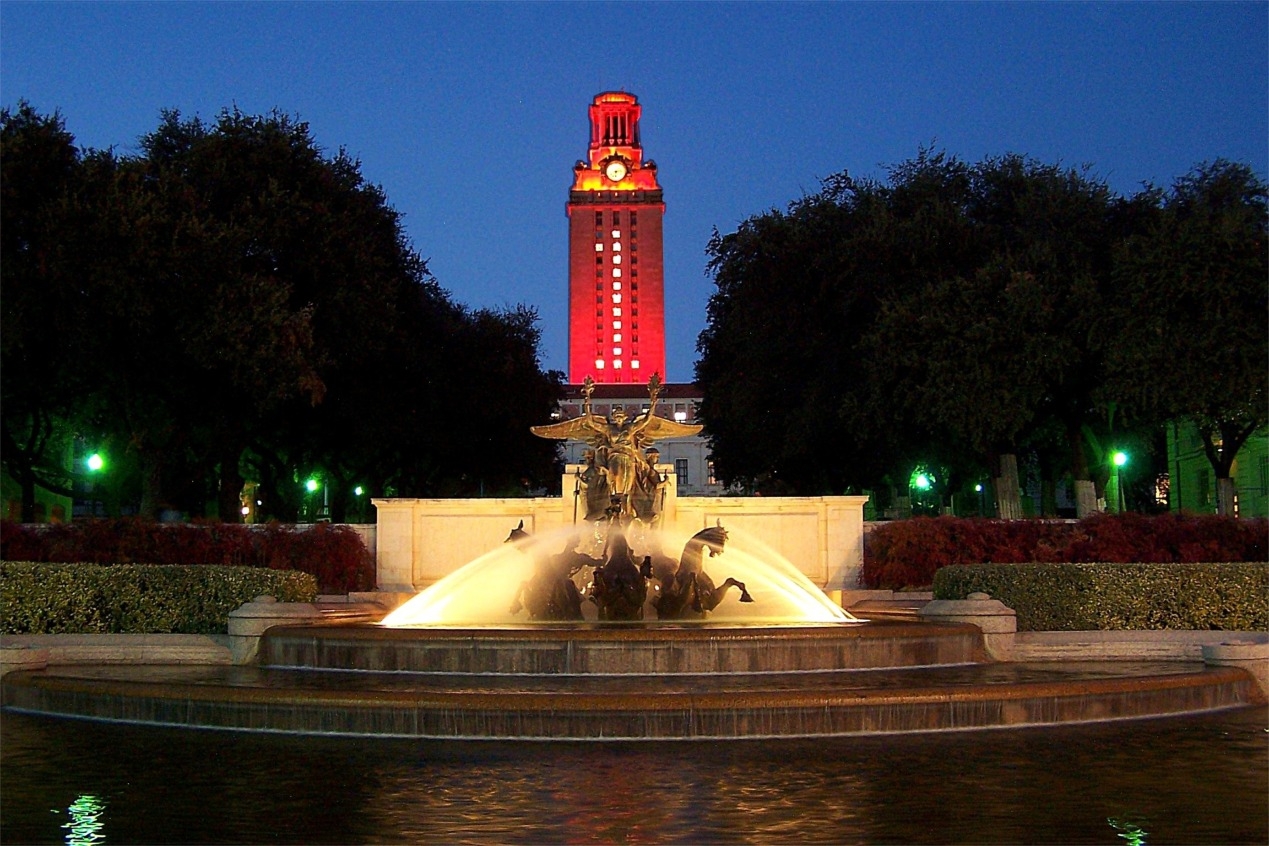 The University of Texas is a prestigious university home of the Texas Longhorns. Did you know that UT is the 3rd largest land owner in the United States? The University of Texas at Austin is dedicated to improving the quality of life for the people of Texas, the nation and the world. In education and research, its depth and diversity are unmatched by most public universities. As an enduring symbol of the spirit of Texas, the university promotes economic activity and social progress and is a leading center of knowledge and creativity.
Concordia University at Austin is a private, coeducational institution of liberal arts and sciences offering undergraduate and graduate degrees. Concordia also offers an Accelerated Degree Program for part-time students and adult returning students.
St. Edward's University is an independent Catholic university that welcomes qualified students of all ages, backgrounds and beliefs and serves a culturally diverse student body.The university promotes excellence in teaching and learning in an environment that encompasses the campus classroom, student life programs and the broader community.
Austin Community College is one of only 50 community college districts in Texas, Austin Community College provides access to high-quality education at affordable tuition rates. ACC offers university transfer curriculum, technical certificate programs, two-year associate degrees, foundation skills and English as a Second Language courses, and a highly diverse Continuing Education program.
Huston-Tillotson University is a historically black college affiliated with The United Methodist Church, the United Church of Christ, and the United Negro College Fund (UNCF). The mission of the University is to provide its increasingly diverse student body with an exemplary education that is grounded in the liberal arts and sciences, balanced with professional development, and directed to public service and leadership.
Texas State University-San Marcos is a doctoral granting university located in the burgeoning Austin-San Antonio corridor, the largest campus in the Texas State University System, and one of the 75 largest universities in the country. Texas State is also the lead institution of a multi-institution teaching center offering several programs in the greater north Austin area.
Southwestern University - Southwestern University is located in the heart of Georgteown and allows students to enjoy the warm, small-town feeling of a historic town, as well as a close proximity to Austin with its vibrant, innovative and creative culture. Southwestern's residential campus offers a true liberal arts education with small classes and numerous collaborative undergraduate research opportunities. Outside the classroom, students are civically engaged and volunteer in the community at more than twice the national average, and half of all students study abroad. More than half of all Southwestern students complete at least one internship experience and 91 percent have found employment or have been accepted to graduate/professional school within 10 months of graduation.
Search for a home in the Austin area.