Travis Heights homes for sale
Travis Heights Real Estate Information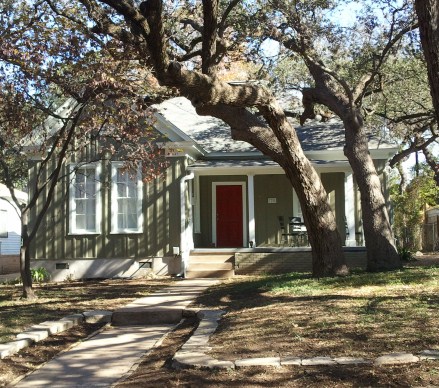 Travis Heights is a trendy and funky little slice of Austin, and is located off of south Congress Ave. This area has changed dramatically since I lived there. It is an area of older homes with huge oak trees, very convenient to downtown and shopping. As a kid, I used to walk to the grocery store to get some things for my grandmother, although the stores aren't quite as accessible now. It even has old remodeled shops and stores lined up along Congress Ave. where you can enjoy "First Thursdays". You can literally pedal down to Zilker Park or Barton Springs for a swim or a picnic on Lady Bird Lake. Or, just catch a cab down to the 4th street or 6th Street entertainment district to catch some live music, or a show at the Paramount Theatre.
This affluent area has exploded in the past few years due to all of these conveniences. The majority of these homes were old Craftsman and Victorian, as well as german built in the 1920's-1950's, were smaller in size, and a lot did not even have garages. Most of these homes have since been completely remodeled and brought up to date, although keeping their outside appearances and charm of that era.
Homes for sale in Travis Heights tend to run from $200-$325 a foot depending on the amount of remodeling that has been done to it.
Students attend these Austin ISD schools:
Travis Heights elementary, Fulmore middle, and Travis high school.