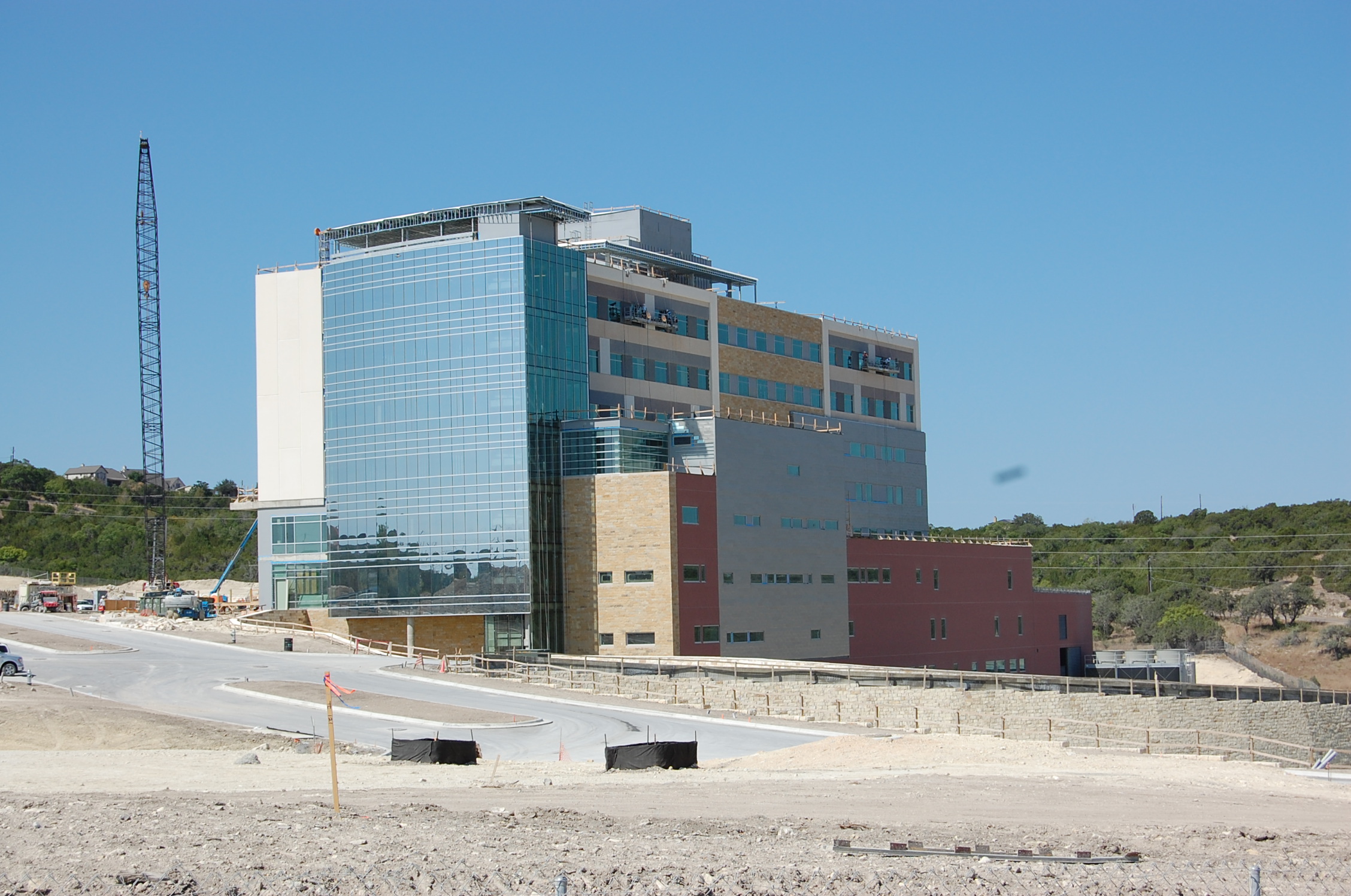 The City of Lakeway has become a hub of medical facilities with the new Lakeway Regional Medical Center which is recently opened here on R.R. 620. Work had previously stopped due to financial difficulties, but work has now been completed. It is expected to generate about 2500 jobs, and $450 Million into the local area. This hospital had been planned for several years, and had a lengthy delay due to uncertainties in financing. The medical center finally opened spring of 2012.
The developers behind a planned eight-story, 103-bed West Austin hospital were approved for a HUD-backed $166.9 million loan.
The U.S. Dept of HUD announced it would insure the mortgage capital that will be used to build the future Lakeway Regional Medical Center located on 54 acres off Ranch Road 620 about 15 miles west of downtown Austin.
Reportedly, it will be about 80 percent physician group-owned, 15 percent Franklin, Tenn.-based Surgical Develoment Partners and 5 percent owned by private donors.
Officials with the project said the hospital should open with app. 279,000 square feet. Eventually, the facility could be expanded to as many as 350 beds.
A previous release said the hospital would include a helipad, parking garage, 23 emergency department beds and six room operating department.
The FHA backing allows developers to lock in lower financing costs equal to about $91.2 million.
The Austin, Cedar Park, and Round Rock areas are also home to a vast array of medical centers and hospitals.
If you are a doctor, nurse, medical employee, or staff member looking for a home in the Lakeway area, please feel comfortable knowing that you can rely on someone who grew up here, and has been in Real Estate for 23 years to take care of you and your family. Feel free to give me a call, or send me an e-mail.
Medical Development includes the following:
• Hospital
• Medical Office Buildings
• Selected Retail Space
• Hotel and Restaurant Space
• Daycare Center