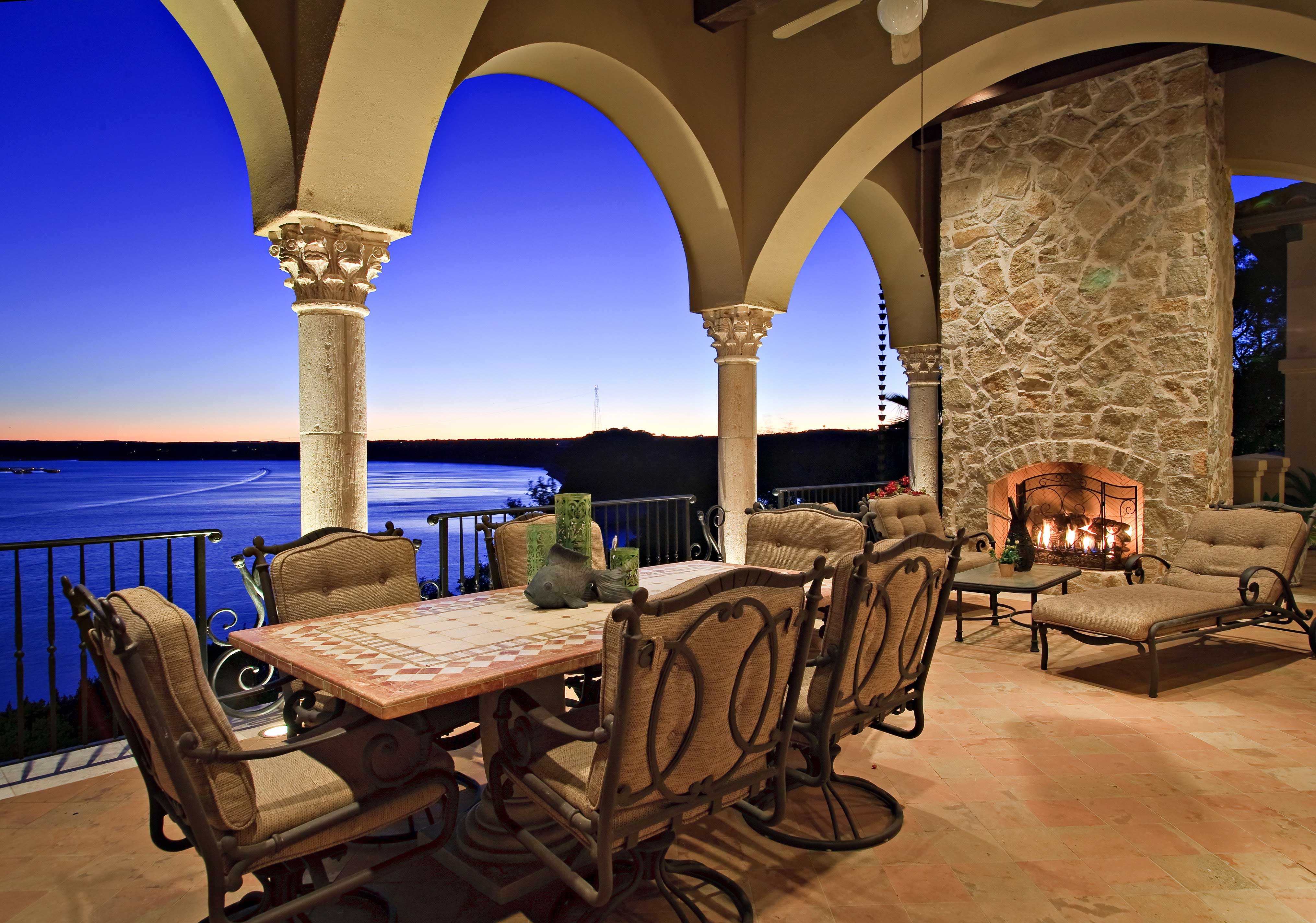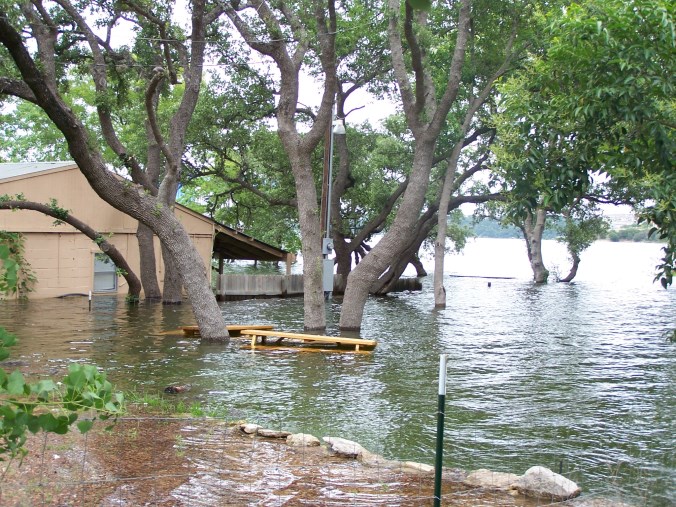 Lake Travis waterfront homes for sale
Either home could be yours if you use an inexperienced agent that doesn't know Lake Travis...
If you are new to the Austin area and contemplating a waterfront home, it is imperative to learn the differences in the two lakes. Lake Travis was originally designed and is still used as a flood control lake. It's level varies according to floods,droughts, and meeting LCRA's (the governing water authority) rice farming contracts downstream. LCRA is also the governing body that determines boat dock permitting,flood control,septic system authorization,and hydroelectric power. It is a flood control lake, not constant level like Lake Austin.You can visit the LCRA website for more information.
Lake Austin is a narrow,constant level lake that is fed upstream from Lake Travis, and flows down and through the City of Austin. Many musicians, executives, and movie stars live on Lake Austin. Lake Austin is a great water skiing lake due to the cliffs and wind blockage provided by the steep cliff sides.
Jet skis are also banned from Lake Austin on holidays.
Lake Travis on the other hand, is a completely different lake in topography, temperature, and level. Lake Travis homes and lots VARY GREATLY, depending on several factors listed below:
Is the home in a flood plain? If so, your home CAN flood. Being a native Austinite, I have personally witnessed this lake rising 21 feet in 10 days. Talk about scrambling to save your boat dock! Topographic maps show this, confer with your Realtor. The typical Realtor not dealing in waterfronts won't probably know this.
Did the previous owners purchase the additional land offered by the LCRA underneath the water? Or, do you have a perpetual easement from LCRA? If so, your lot or home could be more valuable. When the lake level drops, you can float your dock on out further into the lake. In Realtor lingo, we call this (to center of cove) If previous owners did not purchase the land, your lot could become dry, and you would have no place to float your dock to.(Property lines) This also lowers your value.
Which side of the lake, north or south side? The south side is generally more expensive due to the proximity to downtown. The north side is generally cheaper, with more available land and homes. The south side includes Lakeway, Briarcliff, Hudson Bend, and in and around the dam. The north side generally includes Jonestown, Lago Vista, Cedar Park/Leander, Point Venture, and Singleton Bend.
Lake Travis is 63 miles long, and is used as a recreation lake, even though it was designed for flood control. It's a great family lake, skiing lake,very rocky, and dangerous if you don't know the lake. Poker runs are common with big racing boats during the summer, so noise could be an issue for you.