Lake Austin waterfront homes for sale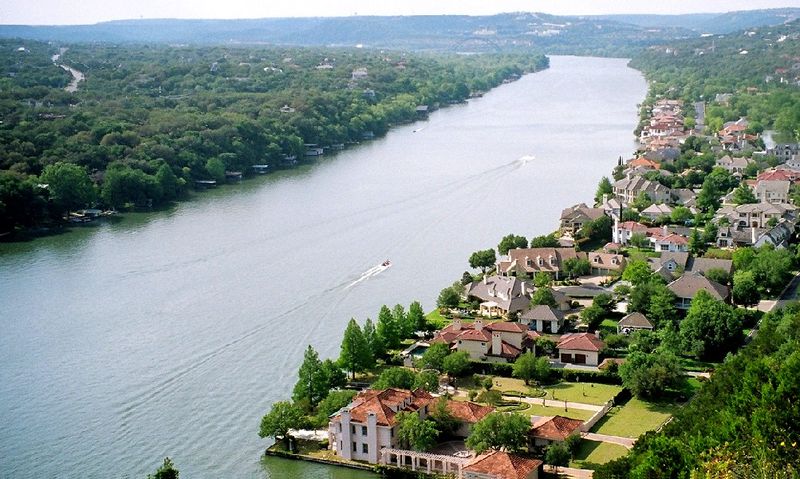 Lake Austin is a narrow,constant level lake that is fed upstream from Lake Travis, and flows downstream to Tom Miller dam. Many musicians, executives, and movie stars live on Lake Austin. Lake Austin is a great water skiing lake due to the cliffs and wind blockage provided by the steep cliff sides. Lake Austin is some of the finest and most expensive real estate to own in Austin. Although there are a few neighborhoods, most homes were built along the shores prior to zoning and subdivision growth. It is prized for its constant level water, as well as it's gentle slope down to the water. There are also some wonderful restaraunts on Lake Austin such as Ables on the Lake, Hula, Hut, County Line on the Lake, and Ski Shores. Waterfront homes on Lake Austin is some of the most prized real estate in Austin. Although not all, most kids will attend school in Eanes ISD.
Jet skis are also banned from Lake Austin during holidays.